This week was actually really exciting. We got cable (gasp), it was Ami's baby shower, and tonight is the Grammy's / return of The Walking Dead!
What I rocked at this week? Planning the baby shower.
What I sucked at this week? Working Out!
What I will do better next week? Better planning! I.E: Work out 4 times (at least).
Things I accomplished:
Almost done with the 3rd annual Weight of the Union
attended a Minnebar meeting that included drinking delicious beer
unpacked boxes at work and moved into my desk
wrote and published this Walking Dead post
enjoyed a modern BLT made by B
and got a Dribbble invite from Chris Coyier!
My dribbble thank you…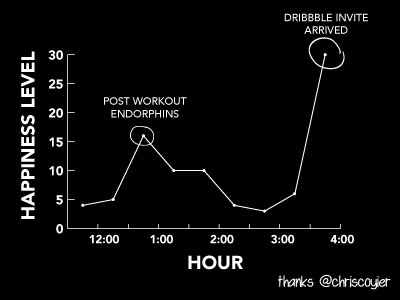 Some pics from the baby shower…
Some other snapshots…