By this time, I am sure you have read your fair share of yearly recaps. But alas, I am slow moving. I am a very busy lady.
2012 was an awesome and fun year. Here is all that I did!
January
We traveled to Michigan to visit with Linda and Bob + go to the SnoDrift Rally. It was such a blast. We are going again this year!
And I got a media pass at Red Bull Crashed Ice which was fan-freaking-tastic, such a crazy and cool sport that has "Amanda" written all over it.
February
We were saving up for our trip to Florida in March so we didn't really do much. We did however make a Mayhem outing to the Roller Derby where I got to hang out with my favorite little ones- Noah and Ellie!
March
For a long week in March, we packed up and hopped on a plane to enjoy some time in the sun on Big Pine Key in the Florida Keys. It was such a blast and totally relaxing.

image credit: carrie carlson, 2012
Plus we celebrated my birthday on vacation, which was awesome…can you say Key Lime Pie?
April
In April, I decided that I wanted to dabble more into photography. I am still looking for models (contact me on twitter if interested)! I got to take some awesome photos of a wonderful family of a friends. This picture is just perfect:
You can like my photography page on Facebook!
May
May was a big month!
I ran my first 5K with my mom in May and the next day became a Hip-Hop Hustle Instructor!
I also presented at IGNITE MSP! It was such a fun experience, and I highly recommend it for anyone looking to better their presentation skills.
Watch my presentation (I am a little cooky in it):
I also realized one big thing…I had gone a year without gaining weight back so did this:
Pretty cool, huh?
June
June brought back the infamous #30daysofdresses which I seem to be doing every year..I don't know about this year but it is fun…a few looks:
July
We took a road trip over a long weekend to visit B's Mom, Linda in Michigan. It was so fun being there in the summer, which I had never done before. And the cherries…oh I want some right now!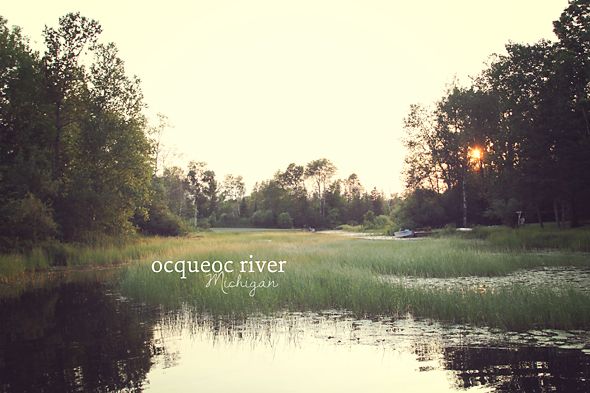 And at the end of the month, we moved closer to Minneapolis and to both of our places of work!
August
On August 3rd, our department moved from Hastings to St. Paul to be in our own satellite office. It was so cool to finally be where we could walk to lunch, go for a stroll in the skyways, and just be closer to civilization!
And then a day or so later, I helped out at the corporate office to film, "I'm Healthy and I Know It," which I ended up being the "main girl" in…it was a fun day.
Watch the video:
Work — Play — AF does them both well!
September
It's September and around the office we are buzzing around getting everything ready for the conference…and since this year was the 10th anniversary all corporate staff were invited. Cool, huh?
But before the conference, B and I traveled to Ely for Labor Day. We had so much fun hanging out at Camp Van Vac. It was such a fun experience which we will do again next year for sure.
The Anytime Fitness Annual Conference at the Palmer House Hotel in Chicago, IL. It was such a blast and a lot of hard work. I was exhausted every night but it was well worth it.
October
Halloween was a blast! We won our company wide halloween contest going as Mad Men! I think we nailed it!
Fall is beautiful in Minnesota.
November
I was lucky enough to go with my mom to Boulder and hang out with my brother for a long weekend. We toured the Boulder Brewery, went hiking, and hung out in downtown Denver. I love Colorado even more every time I go there.
With November/December, always comes the Annual Chili Cook-Off which was a blast. B won first in class and first overall.
December
On the 1st, Lee, Carly and I ran the Moustache Race! It was so much fun, except I ALMOST DIED…okay so I didn't but I felt like it after…a good reason to train before a 5K!
I got to take photos of this goregous family!
CHRISTMAS!
And we ate delicious prime rib at my mom's on Christmas day!
December was busy–learn more here.
Rando Amando
Because my co-workers enjoy calling me Rando Amando (because I can be very random)…I have dedicated a section just to them and my random life.
In March, I met and chatted with Doug Benson. He is a pretty awesome dude, but I learned he prefers quesadilla to burritos– and I agree with him!
I also presented at Minnebar7 about productivity hacks, check out the video (again new to this whole public speaking thing so give me a break):
I hope your 2012 was as awesome as you had hoped. I am so excited for 2013! Happy New Year!