This week Breon and I are heading to the Ojibwe Forest Rally, a car race that takes place in Northern Minnesota. We are volunteering for the event and are excited to see all the awesome rally cars. We will be spending some time in the car and as I start to prepare my list, I thought I might share with you my road trip essentials. These are my favs when on a road trip…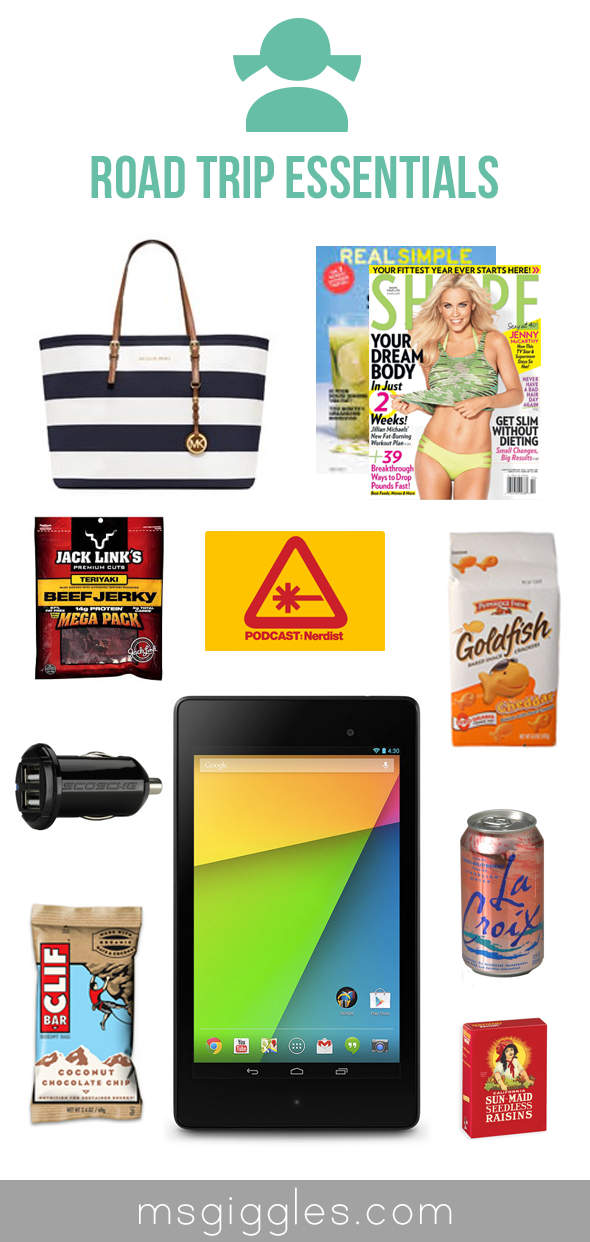 Good magazines. This month I have shape, real simple, and whatever else looks good at Target. Probably will pick up a people or some other celebrity mag because I gotta catch up on my pop culture!
Healthy Snacks. Fruits, veggies, clif bars, raisins, beef jerky, goldfish
Healthy Drinks. La Croix is my current favorite!
Podcasts. We love to have some podcasts banked up including Nerdist, Doug Loves Movies, Rooster Teeth, and more.
Scosche Dual USB Car Charger. We use this so we can either charge both phones or a phone and a tablet…etc. IT's AWESOME!
My Nexus 7. This is a MUST-HAVE! It has my books (Game of Thrones, currently) and all other fun stuff. It's a great tool to have.